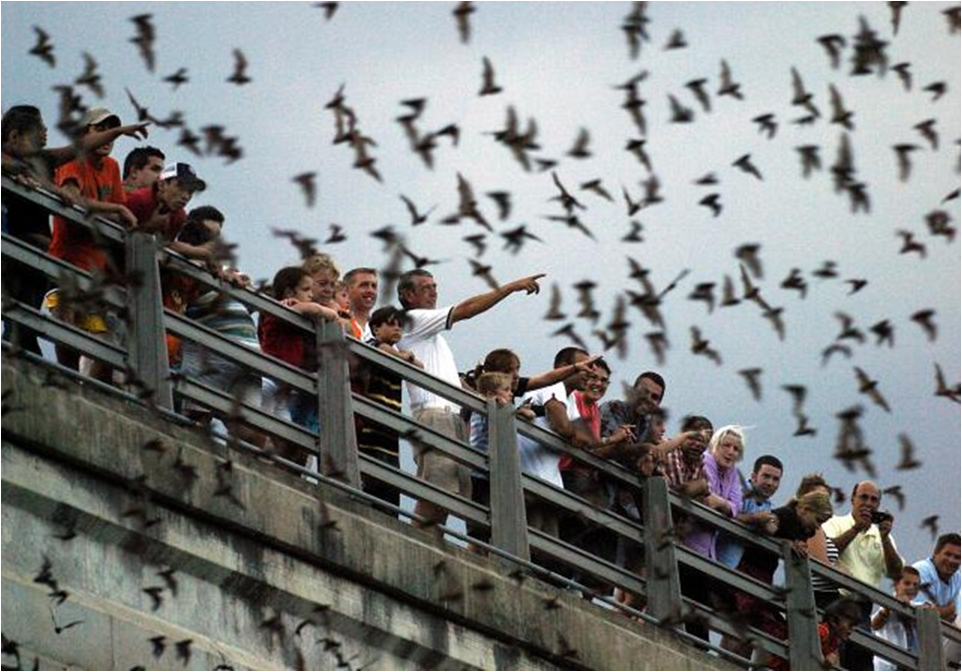 CANCELED: Waugh Bat Colony Boat Tours
7–8:30pm
Unfortunately due to high rain chances and thunderstorms this weekend, we are canceling Waugh Bat Colony Boat Tours. Please stay tuned for future dates.
Guests will enjoy an amazing view of the bats' dusk emergence from Waugh Bridge. Learn more about these 250,000 magnificent Mexican free-tailed bats that share the city with us.
Time: Boat departs 30 minutes before sunset (1½ hour boat rides)
Cost: $30 per person (children under 4 are not permitted on boat tours)
Weather permitting. Reservations required.