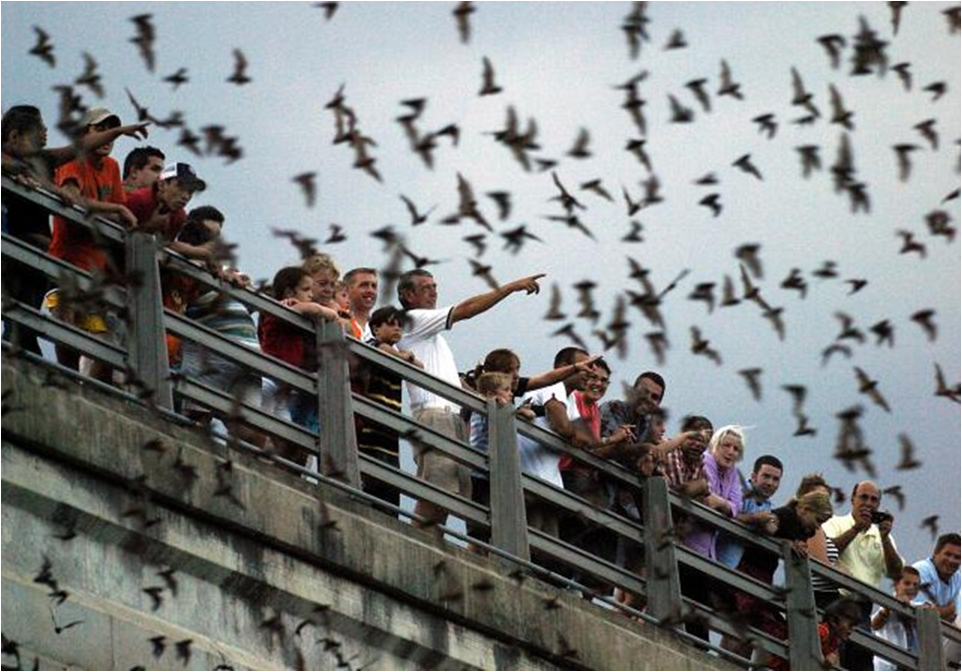 Waugh Bat Colony Boat Tour (SOLD OUT)
7:30–9pm
THIS TOUR IS SOLD OUT! Please visit our Boat Tours page for other opportunities to experience Buffalo Bayou.
Guests will enjoy an amazing view of the bats' dusk emergence from Waugh Bridge. Learn more about these 250,000 magnificent Mexican free-tailed bats that share the city with us.
Time: Boat departs 30 minutes before sunset (1½ hour boat rides)
Cost: $30 per person (children under 4 are not permitted on boat tours)
Weather permitting. Reservations required.