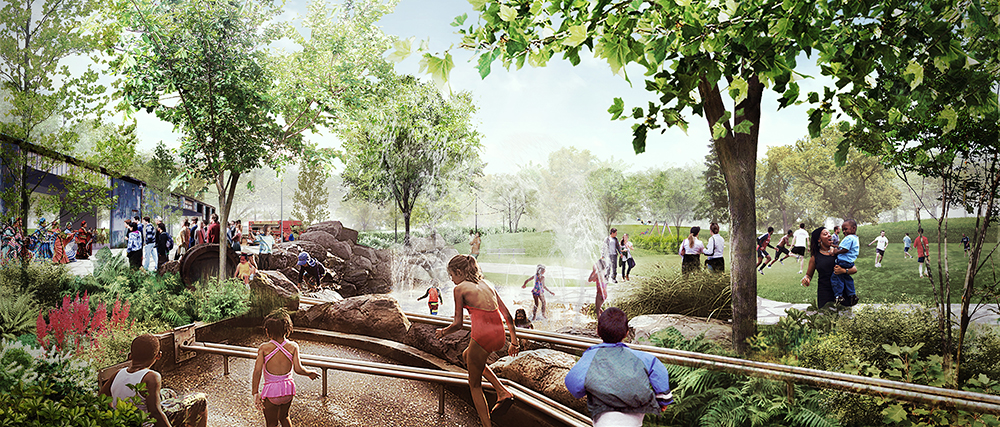 Virtual Community Meeting (Reunión de la Comunidad Virtual)
6–8pm
We want to hear from you! Buffalo Bayou Partnership recently released the master plan for Buffalo Bayou East including an exciting new expansion of Tony Marron Park. The plan was developed after a series of conversations with members of the Greater East End and Fifth Ward communities.
Live or work in Greater East End or Fifth Ward? Please join us on Zoom, Tuesday, February 2 from 6-8pm to learn about the plans and progress on Buffalo Bayou East destinations, specifically the enhancements to Tony Marron Park.
There will be an opportunity for feedback and questions following the presentation. Spanish translation will be offered once you join the meeting.
---
¡Queremos escuchar de usted! Buffalo Bayou Partnership lanzó recientemente el plan maestro para la parte este de Buffalo Bayou, incluida una nueva y emocionante expansión del Parque Tony Marron. El plan fue desarrollado después de una serie de conversaciones con miembros de las comunidades de Greater East End y Fifth Ward.
Vive o trabaja en el East End o Fifth Ward? Únase a nosotros por Zoom para aprender más sobre los planes y avances de los destinos en Buffalo Bayou Este, en particular las mejoras al Parque Tony Marron.
Habrá oportunidad para comentarios y preguntas después de la presentación. La reunión será bilingüe en inglés y español con interpretación simultánea a través de Zoom.