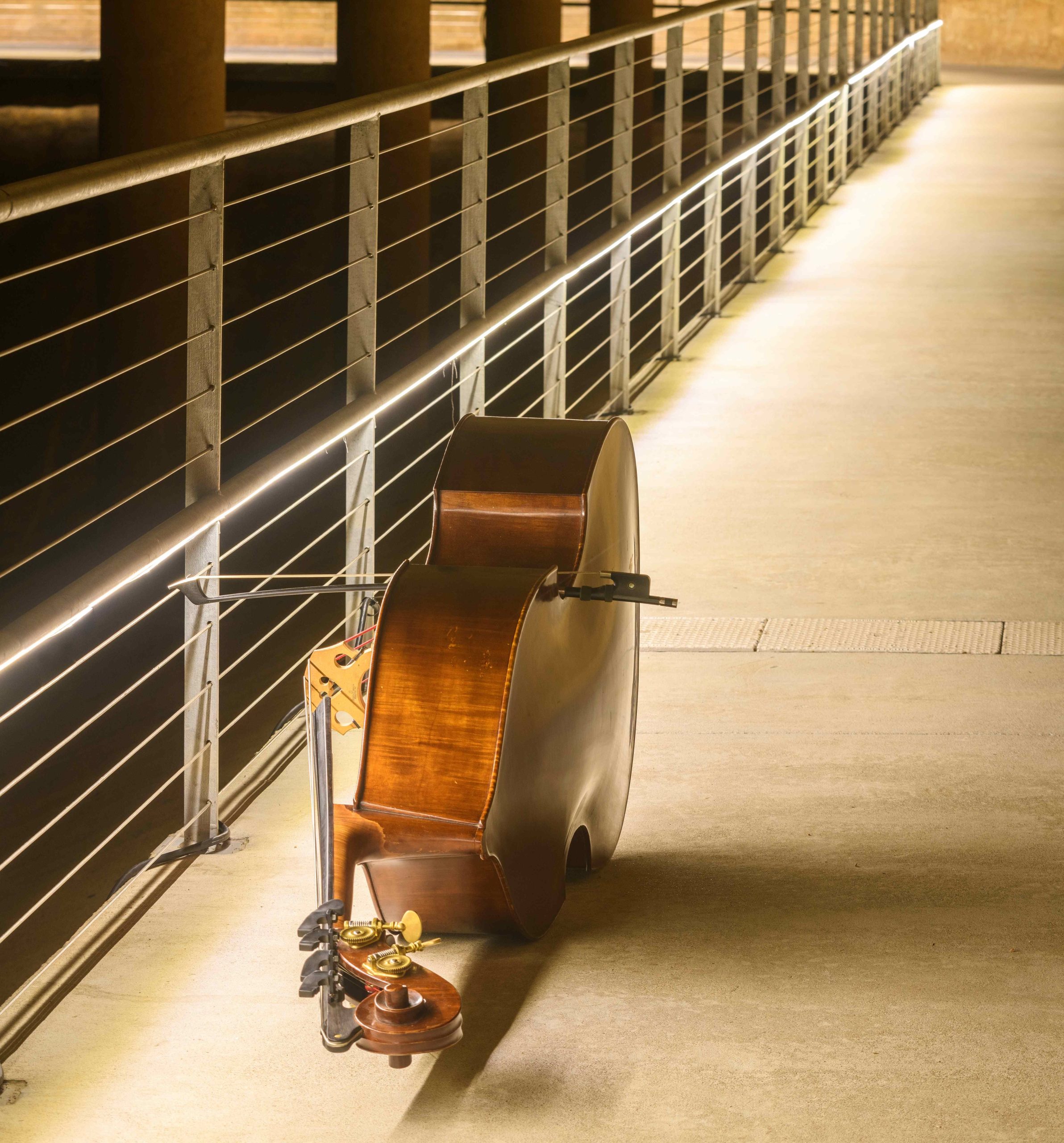 Underground Sounds: Nameless Sound
7:30–8:15pm, BUFFALO BAYOU PARK CISTERN
UPDATE: All Nameless Sound performances are now SOLD OUT!  For any additional guests wishing to attend, we will be taking an in-person, first-come-first-served waiting list beginning exactly 30 minutes prior to each performance time.
The next "Underground Sounds" is with DACAMERA October 5-8. Tickets are available starting Friday, September 8 at 9am.
***
Join us for Underground Sounds, a unique music series in the Buffalo Bayou Park Cistern!
This fall, four Houston-based music organizations will perform specially composed or arranged works that highlight the remarkable natural acoustics of the Buffalo Bayou Park Cistern.
About this program: Nameless Sound will present six unique concerts, each with a different trio of creative musicians collaborating for the first time to explore the special sonic qualities of the Cistern. Each will be a singular experience, never-to-be repeated, that will take audiences on a sonic journey of real-time musical composition.
Cost: $25
Performance times:
September 14 at 7:30pm
September 15 at 7:30pm
September 16 at 4pm
September 16 at 7:30pm
September 17 at 4pm
September 17 at 7:30pm
Performers:
September 14: Ethan Adkison, James Murphy, Brandon Willis
September 15: Ethan Adkison, Justin Jones, Rebecca Novak
September 16 at 4pm: Danny Kamins, Rebecca Novak, Kory Reeder
September 16 at 7:30pm: Lisa Cameron, Christina Carter, James Murphy
September 17 at 4pm: Lisa Cameron, Danny Kamins, Brandon Willis
September 17 at 7:30pm: Christina Carter, Justin Jones, Kory Reeder
Nameless Sound's mission is to present the best of international contemporary music and to support the exploration of new methods in arts education. Its concert series has become known for a diverse range of international artists who represent the most important and influential names in music, as well as the emerging cutting-edge. The series features commissions and world-premieres, as well as special projects that entail collaborations between visiting artists and local musicians.