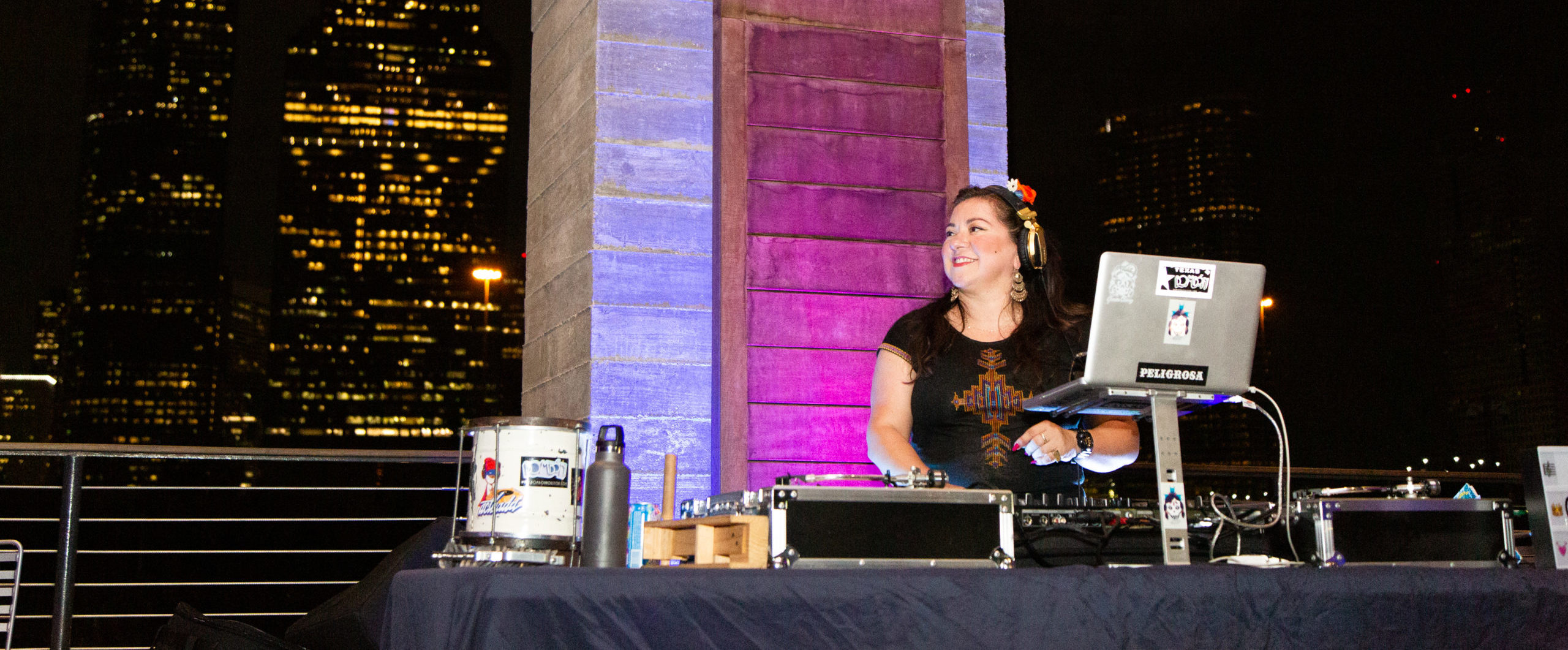 Turntable Tuesdays
7–9pm
Every second Tuesday in September, October and November is Turntable Tuesday at The Water Works in Buffalo Bayou Park! Join Gracie Chávez + Ilya Janos of Bombón, The ARE, and Josh Zulu as they spin themed music on the bayou. The Long Drink Company will also be on hand providing samples for attendees 21 and over.
Turntable Tuesdays is presented in collaboration with Time No Longer, the film and sound installation in the Buffalo Bayou Park Cistern, on view through December 12.
"Two For" Turntable Tuesday! Purchase a ticket to view Time No Longer during the event and get a ticket for free! BOGO ticket offer is valid for the following dates and times: 10/12 and 11/9 at 7pm, 7:30pm, 8pm and 8:30pm.
Turntable Tuesday is sponsored by
Generous support for Buffalo Bayou Partnership's Fall/Winter 2021 Programs provided by Vivian L. Smith Foundation. BBP is funded in part by the City of Houston through Houston Arts Alliance.