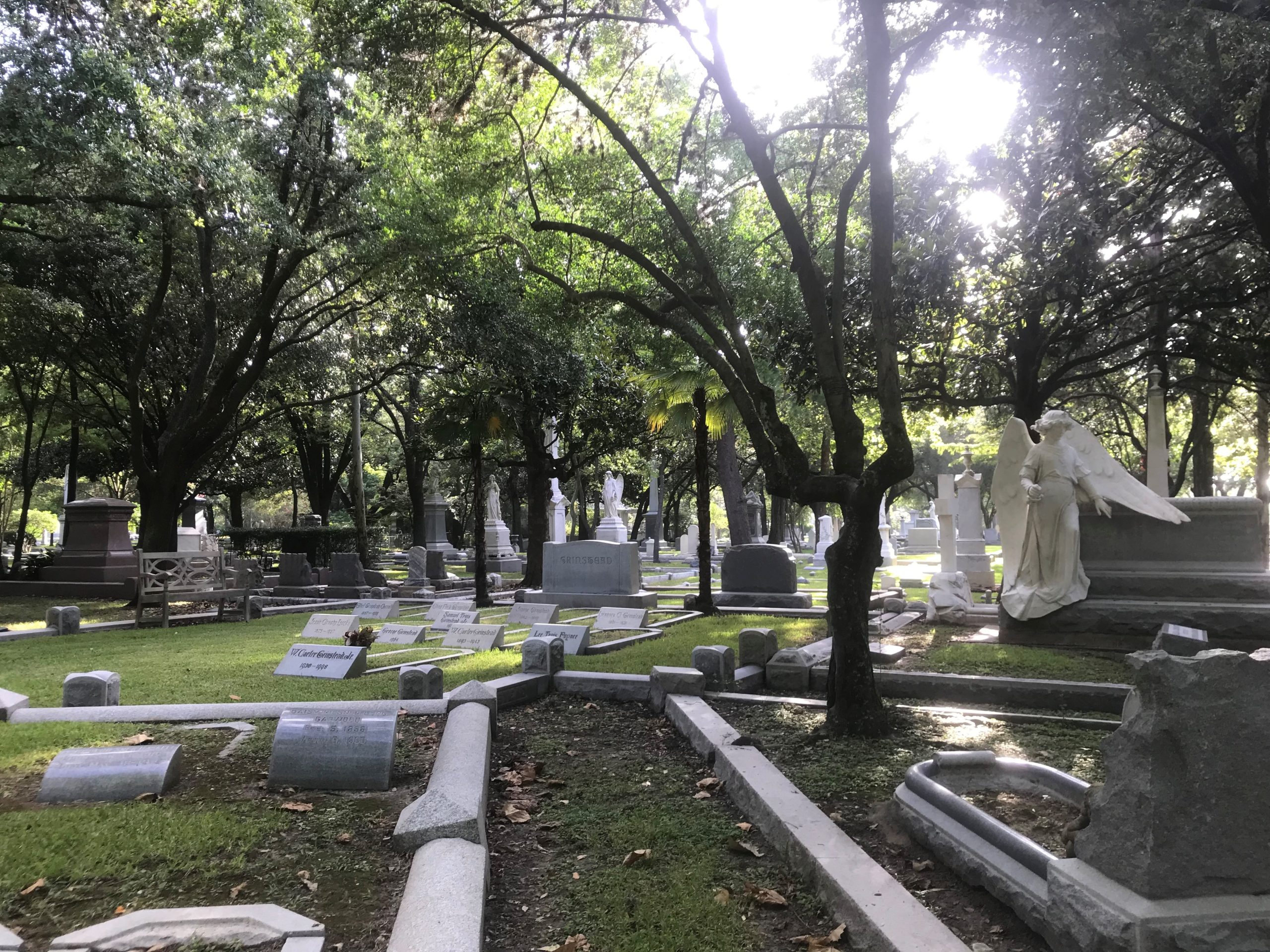 The Currents Members-only Glenwood Cemetery Tour
10–12pm
We're celebrating the month of Halloween with a special (but not spooky) cemetery tour!
Members of The Currents, Buffalo Bayou Partnership's YP Group are invited to a discounted tour of the historic Glenwood Cemetery, Buffalo Bayou Park's next door neighbor!
Led by docents of Preservation Houston, the group will learn about key facts and historic figures buried in one of Texas' most beautiful burial grounds. PH has been doing this tour for over 30 years!
$5/person for members (normally $15)
Members, email Jessica at jmcfall@buffalobayou.org to get the link to register.
Not a member? Sign up for The Currents today to join this and other unique opportunities like this! https://buffalobayou.org/support/the-currents/
About Glenwood Cemetery
Designed in the tradition of other romantic rural cemetery parks of the 19th century, Glenwood's beautiful landscape and towering trees provide the visitor a place of quiet respite just one mile west of downtown Houston. Glenwood's collection of statuary and monuments are reminders of Houston's rich history and the men and women who shaped it. Included among them are the last President of the Republic of Texas, four Governors, and more than twenty Houston Mayors, along with founders of major oil companies, religious and professional leaders, and others who have made significant contributions to Houston.
Glenwood Cemetery comprises approximately 84 acres, of which 18 acres are reserved for future development ensuring that Glenwood will continue to serve future generations of Houstonians with dignity, respect and compassion.