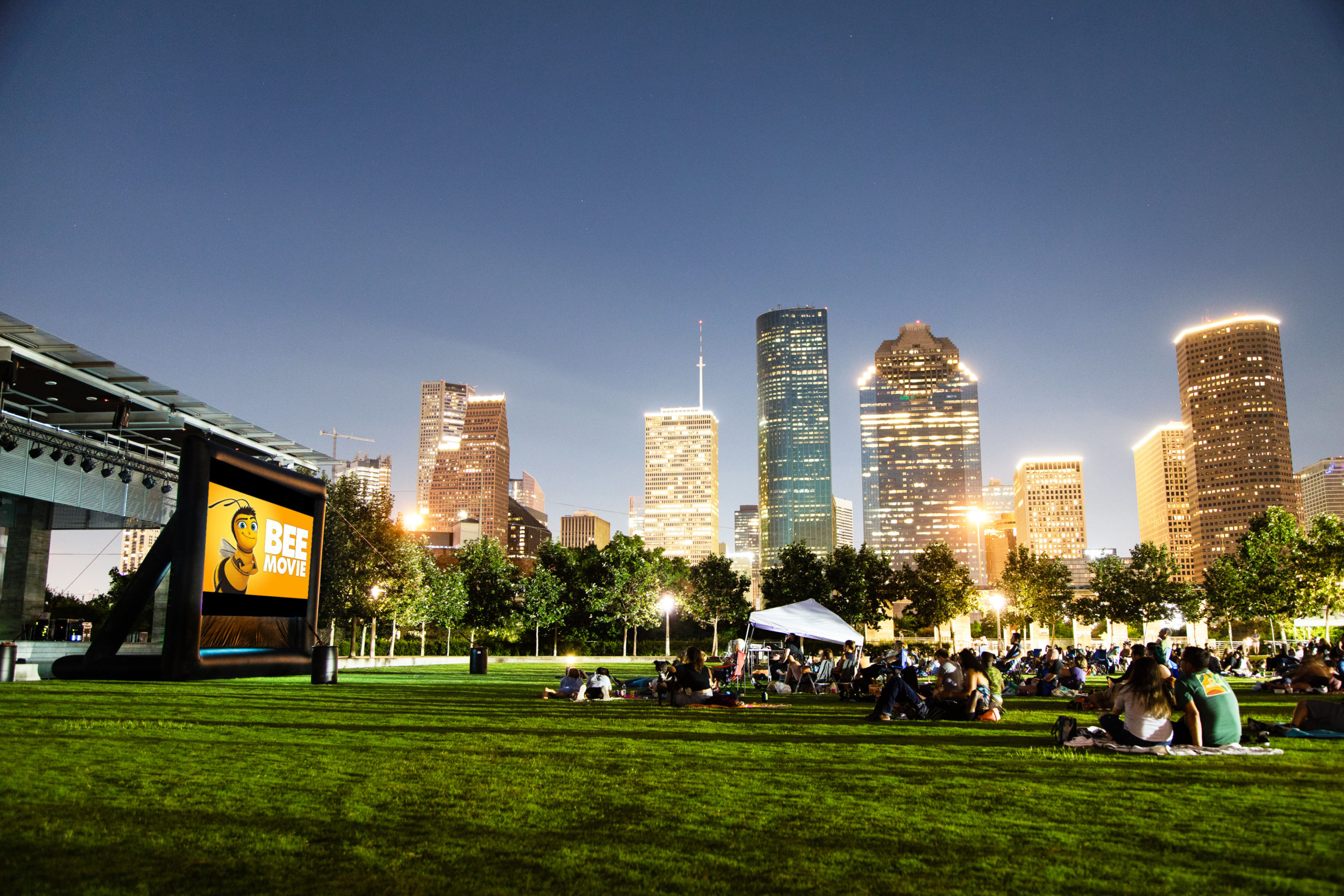 Bee Movie and Market
6–9:30pm
August 20
6-8pm: Kids crafts, bee market, and DJ
8pm: Screening of "Bee Movie"
"Bee" one with nature and bring the whole family to help us celebrate National Honeybee Day at Buffalo Bayou Park. We'll "bee-gin" the free festivities with bee-friendly crafts for kids, an observatory beehive to watch bees in action and a pop-up bee-inspired market. Tunes by a DJ will provide the perfect backdrop to do your "bee waggle" dance.
As the night falls, settle in for the screening of Bee Movie, the story of Barry the Bee who ventures outside of the hive for the first time and discovers a whole new world.
Lawn chairs and blankets are encouraged. Food and drinks will be available for purchase.
BBP Members of $350 and above can reserve a blanket for premier viewing, so consider joining today to take advantage of this un-bee-lievable perk!
Need to check your membership status or reserve your spot, contact membership@buffalobayou.org.
Bee ready to learn about bees and shop at the following bee vendors during the bee pop-up market:
Alvéole, The Urban Beekeeping Company
Bee2Bee Honey Collective
BeeWeaver Honey Farm
Hives for Heroes
Houston Beekeepers Association
Kissed By a Bee Organics
Native Plant Society of Texas – Houston Chapter
Next Door Nursery
SweetNes Honey Beetique
Texas Bee Rescue
Texas Bee Supply
Uncommon Bees
WildFlyer Mead Company