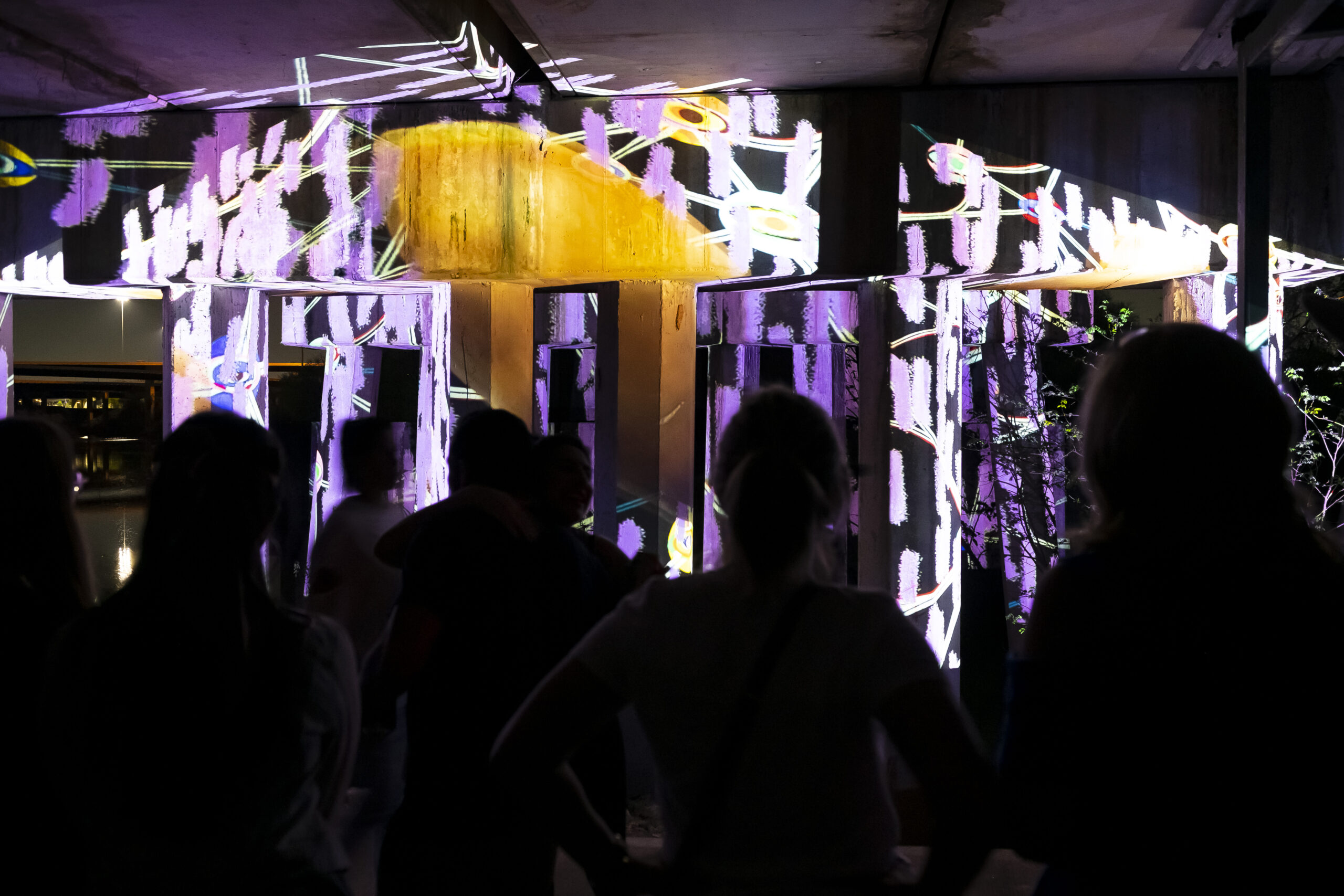 NIGHT LIGHT
7:30–10pm
Image: Night Light 2022, Timing by Julia Barbosa Landois. Photo by Julian Kane
NIGHT LIGHT is a free annual event featuring video art along the Buffalo Bayou East trails. Presented by Buffalo Bayou Partnership and Aurora Picture Show, this year's NIGHT LIGHT features new, site-specific media works by Houston artists Chap Edmonson, Jamie Robertson, and Input Output shown along a half-mile stretch of waterfront trails. Music, community food trucks, and vendors will be on site at Tony Marron Park beginning at 7:30pm, with the art works activated at 8pm. Join us for this festive, uniquely Houston experience! (In the case of inclement weather, this event will take place on Saturday, April 22, 7:30–10pm).
Please wear sturdy footwear suitable for uneven surfaces. Bikes are welcome, but please come prepared to secure them during the event if necessary.
Map of NIGHT LIGHT locations:
Parking and trail entrances are located at 808 N. York St.
Volunteer: Be a part of this unique event by volunteering! We are looking for eager individuals and groups to make this special evening of art and community a success. Find shift times and register here.