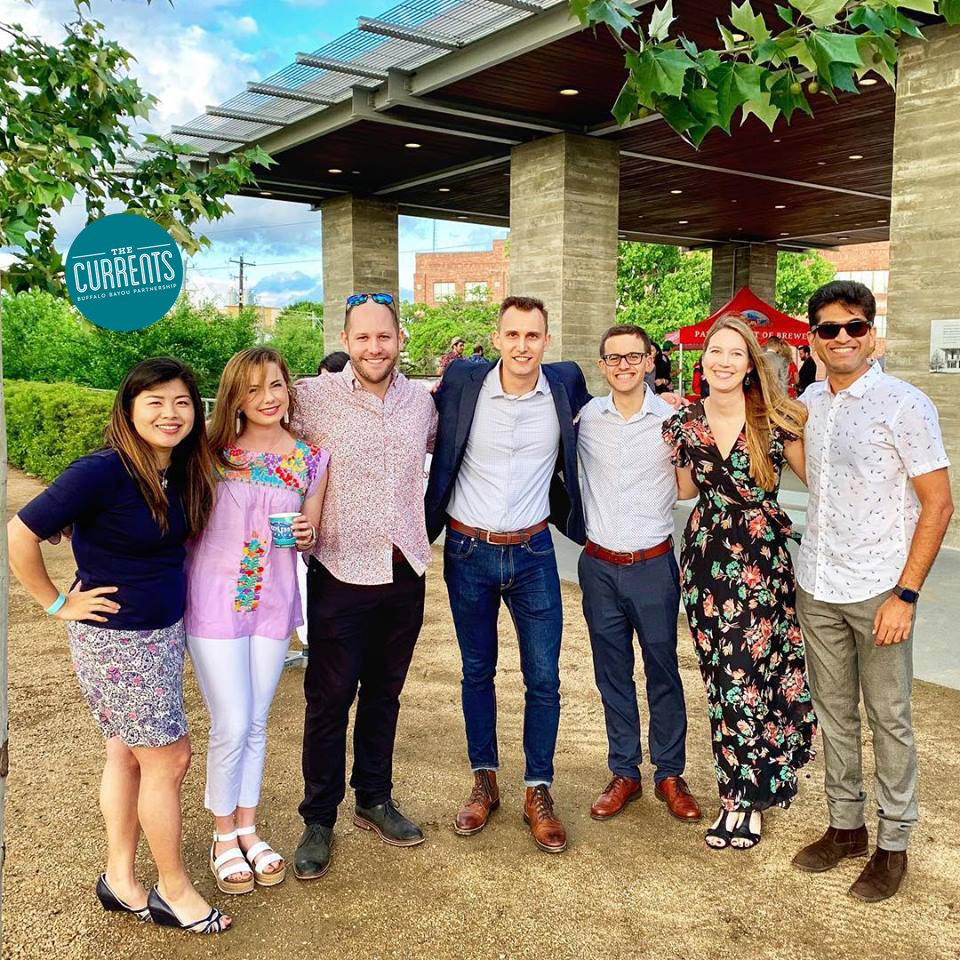 Member Holiday Happy Hour at McIntyre's Downtown
6–8pm
The Currents, BBP's YP group, is kicking off the holiday season with a happy hour at McIntyre's Downtown with Houston Arborteum's YP group, Evergreen!
Come check out the new McIntyre's in downtown right along Buffalo Bayou, stay for superb drink specials, learn about BBP's upcoming projects, and have the chance to win a $50 McIntyre's gift card plus other items.
Not a member? Join The Currents today to support Buffalo Bayou Partnership's mission and have access to this happy hour and other exciting opportunities!