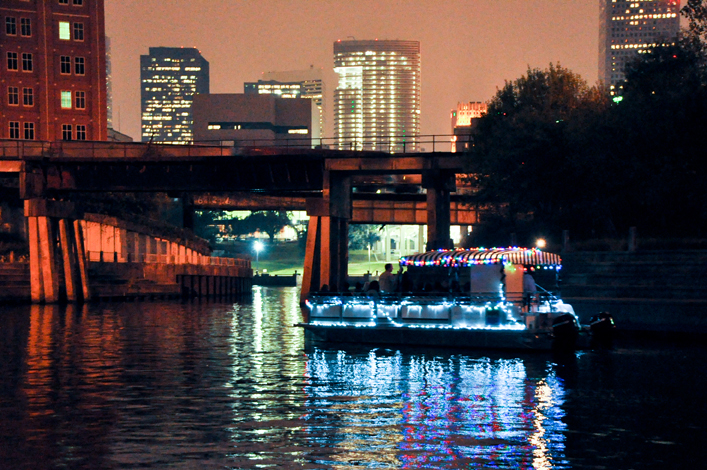 Christmas Cruises
5–8pm
Join Buffalo Bayou Partnership in celebrating the holiday season with 30-minute pontoon boat rides along Buffalo Bayou served up with plenty of decorations, music and cheer!
Friday, December 9
Saturday, December 10
Saturday, December 17
All tours are from 5-8pm with tours taking place every 30 minutes.
Capacity is 21 per ride.  $7 for adults and $5 for children (4-12).
Cash only.
For questions, please contact Trudi Smith at 713.752.0314 ext. 103.