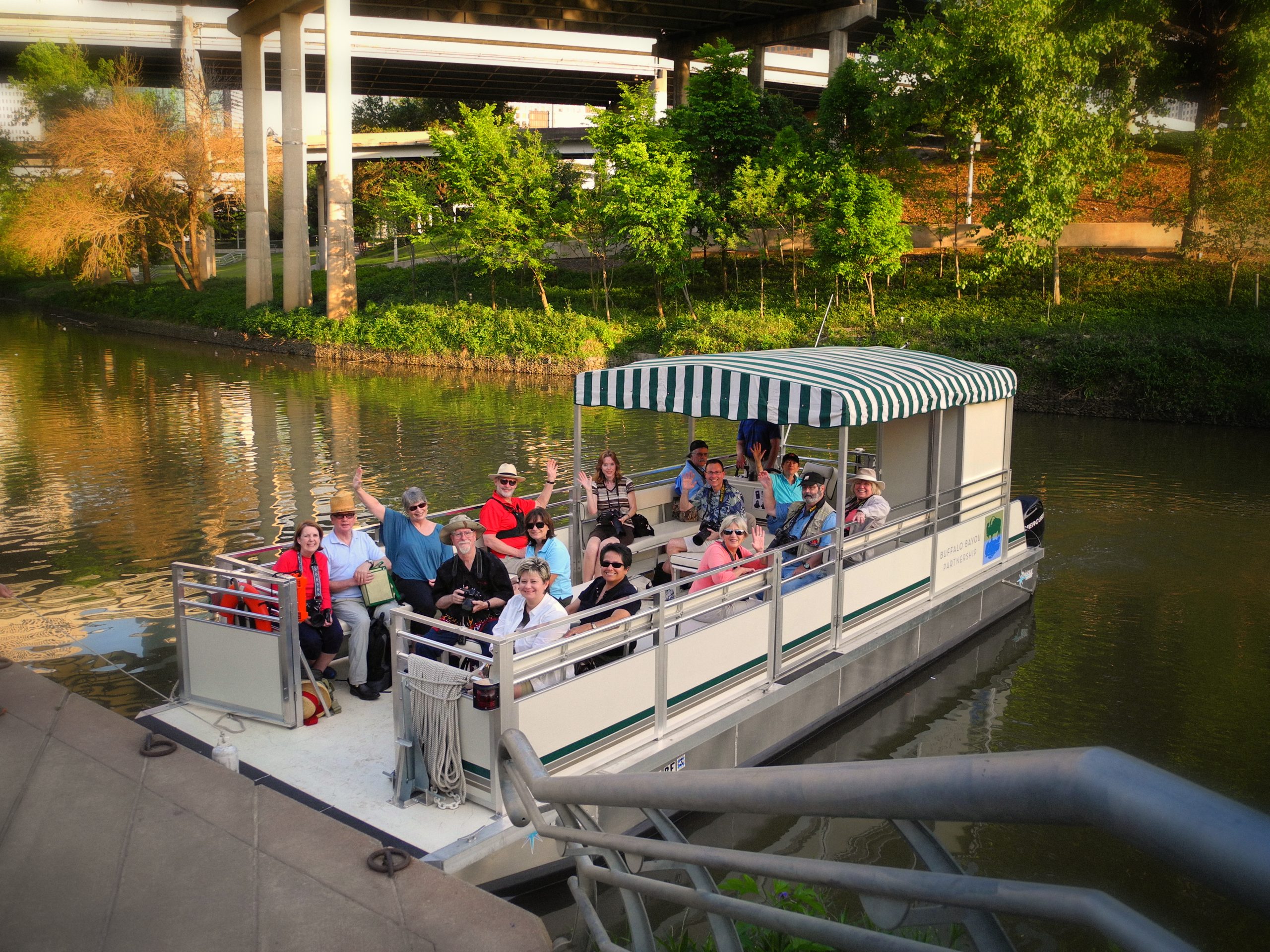 Buffalo Bayou Boat Tours
10–1:30pm
These 30-minute boat rides are a great way to spend the afternoon or evening with your family. Escape from the city and enjoy the cool breeze as you glide along Buffalo Bayou's waters. Look for graceful herons, jumping fish, and even an occasional alligator sunning on the banks. Reservations required.
Buffalo Bayou Boat Tours depart from Allen's Landing, 1001 Commerce St. Houston, TX 77002.
$7 for adults / $5 for children (age 4-12)*
*Children under age 4 are not permitted on boat tours
Buffalo Bayou Boat Tours run from 10 am – 2 pm with the last tour departing at 1:30 pm.