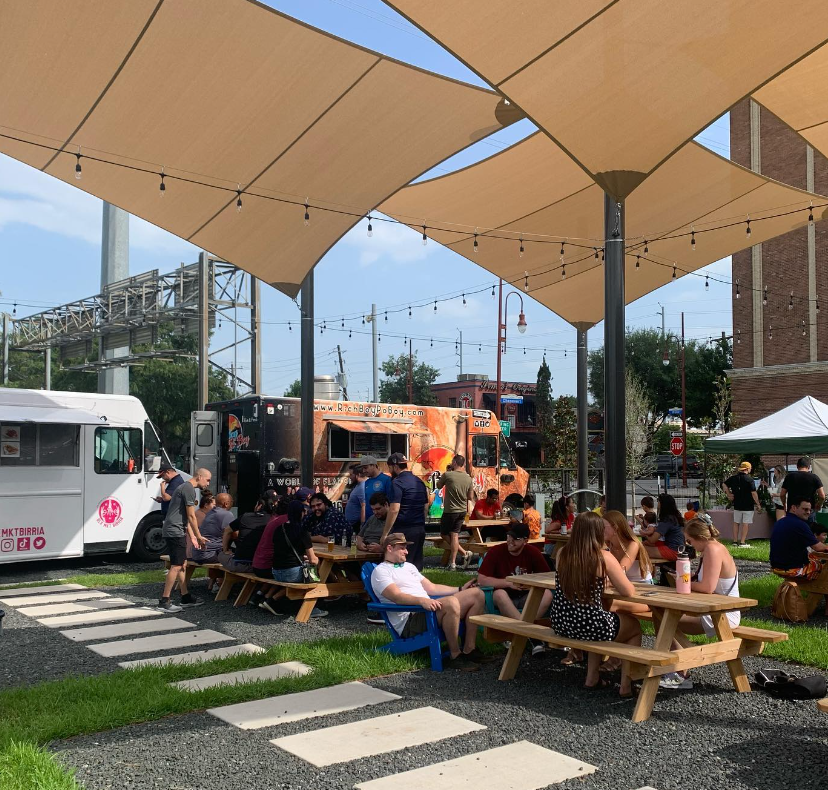 BBP Currents Give Thanks HH with Houston Arboretum Evergreen
6–8pm
The Currents, BBP's YP group, is kicking off the holiday season with a 'Give Thanks' Happy Hour at Frost Town Brewing with Houston Arborteum's YP group, the Evergreen!
Come check out Frost Town Brewing, right along Buffalo Bayou, enjoy a complimentary first beer, and give thanks to nature, and to each other!
BBP and Houston Arboretum are giving thanks to our members with several raffles, so come out for your chance to win!
---
Not a member? Join The Currents today to support Buffalo Bayou Partnership's mission and have access to this happy hour and other exciting opportunities!