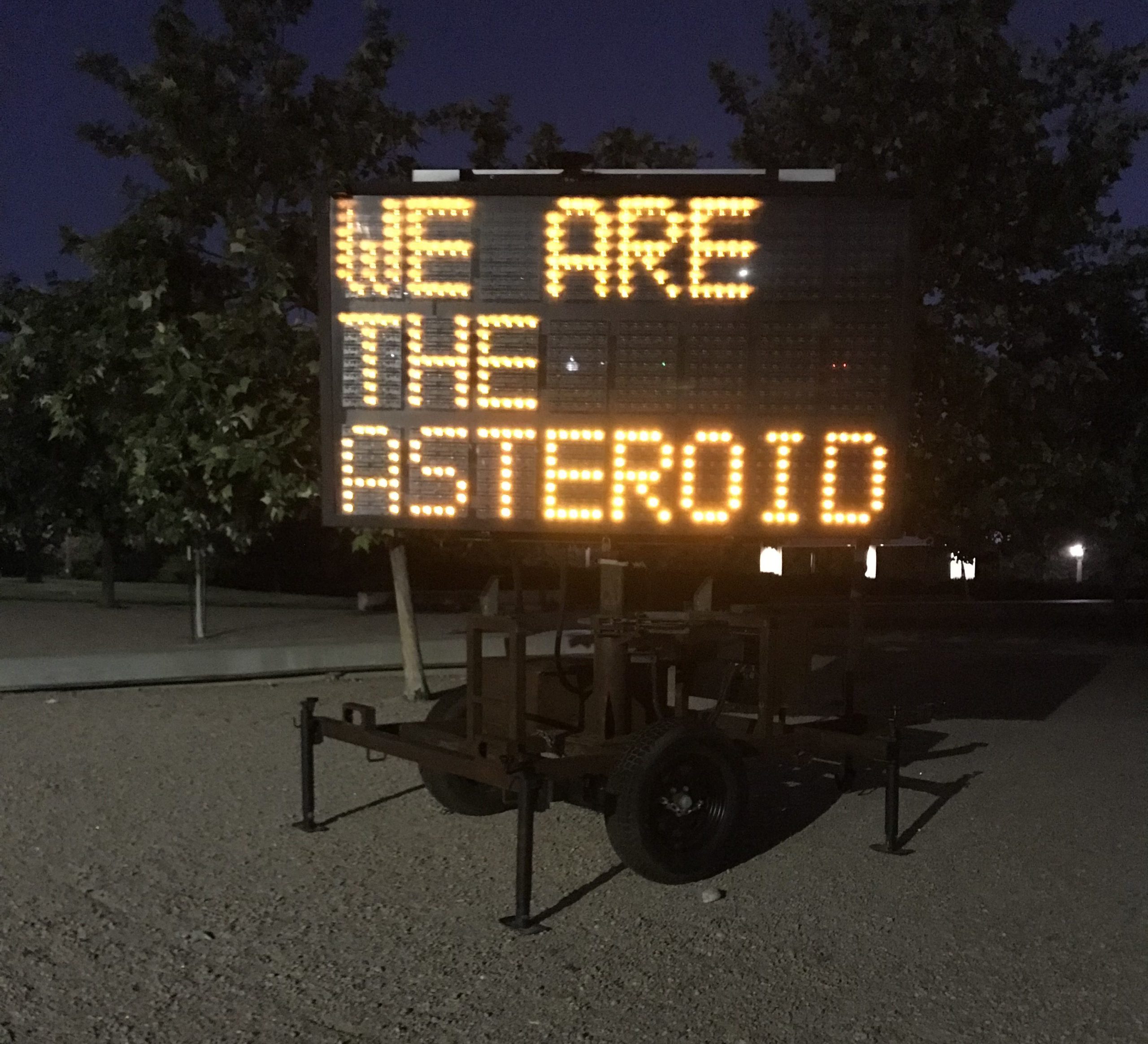 An Interview with Philosopher Timothy Morton
6–7:30pm
Environmental philosopher, writer, and frequent artistic collaborator, Timothy Morton, will discuss his contribution to We Are the Asteroid III, a public artwork on view in Buffalo Bayou Park through September 8th. Morton created the text that appears on this iteration of the artwork, and is considered one of the most important ecological voices in writing today, exploring the intersection of object-oriented thought and ecological studies. Morton will be interviewed by Karen Farber, Director of the University of Houston Cynthia Woods Mitchell Center for the Arts and Member of BBP's Public Art Committee.
6pm: Reception
6:30pm: Discussion
An opportunity for audience interaction with the speakers will follow.
Timothy Morton is Rita Shea Guffey Chair in English at Rice University. He is the author of Dark Ecology: For a Logic of Future Coexistence; Nothing: Three Inquiries in Buddhism (with Marcus Boon and Eric Cazdyn); Hyperobjects: Philosophy and Ecology after the End of the World, and other books.
Underwriting for this program was generously provided by Scott and Judy Nyquist.