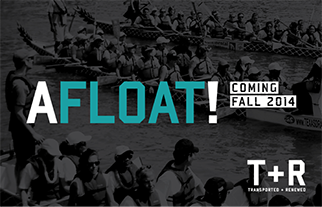 Afloat! A Parade on Water
11–1pm
Afloat!, the first in a series of parades organized as part of Houston Arts Alliance's three-month Transported + Renewed program, is a celebration of all things on the water. Adventure seekers are invited to join in a spectacular boat procession featuring Dragon Boats, kayaks, fishing boats and other floatable modes of transport from Allen's Landing to Houston's East End.
Boat aficionados can become part of the parade by registering their boat at http://www.houstonartsalliance.com/transported/afloat/. Registration deadline extended to September 9, 2014. Spaces limited.
Participants are encouraged to embrace their creative side by decorating their boats and donning costumes. Awards for the "Funkiest Floater" and "Cutest Crew" will be presented at the post-parade party at the finish line, located at 901 N. York Street.
Presented by Houston Arts Alliance.