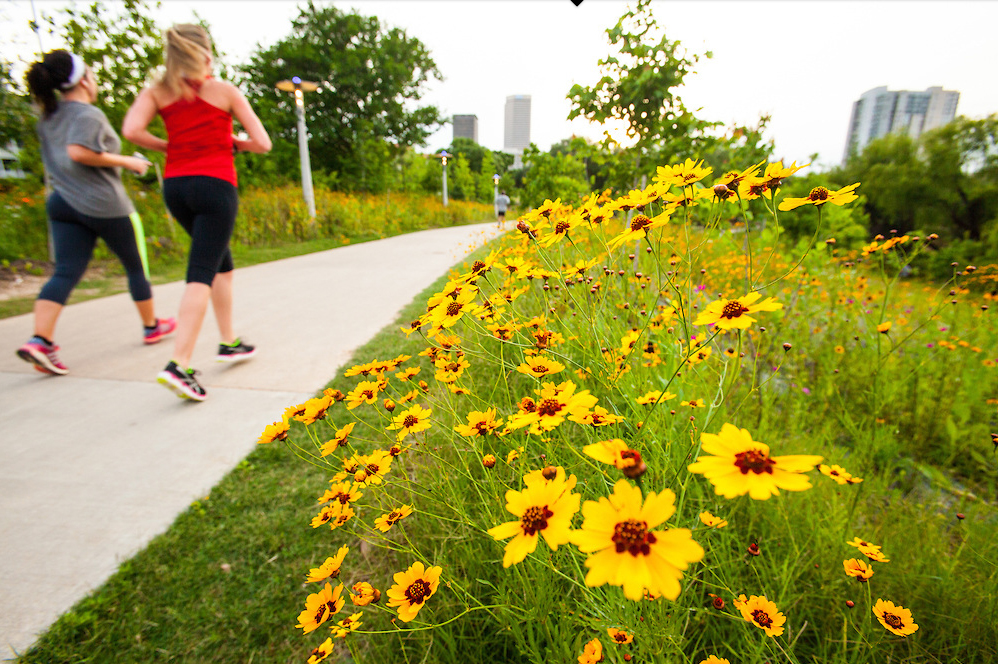 2017 Chevron Houston Marathon Run for a Reason Campaign
2–1:59am
Buffalo Bayou Partnership is excited to be an official 2016-17 Run for a Reason charity for the Chevron Houston Marathon on January 15, 2017! Please support Team BBP in raising $20,000 for the continued revitalization of Houston's historic waterway. Here's how you can get involved:
Fundraiser for Registration (FFR): Half and full marathon spots available! Raise a minimum of $500 from your family and friends for Buffalo Bayou Partnership, pay your registration fee ($115 for half or $135 for full marathon), and receive a guaranteed entry plus team perks! Complete a commitment form and return to Leigh. A confirmation email will be sent to you with a link to set up your personal online fundraising page. Available until sold out.
HEROES Registration: Make an upfront, tax-deductible donation of $350 to Buffalo Bayou Partnership, plus the cost of registration ($115 for half or $135 for full marathon), to secure a guaranteed full or half marathon entry. Become a HERO and receive VIP perks, cool merchandise and much more! Register online to become a HERO! Available until sold out.
Join the ABB 5K: Walk, skip or jog to the finish line! Commit to raising a minimum of $200 for BBP and enjoy team perks.
Create a Fundraising Page or Make a Donation: Already registered in the marathon or half marathon? You can still support Team BBP by creating an online personal fundraising page or making a general donation to BBP. Know a runner on our team? Make a donation to help a specific runner meet their fundraising goal!
CORPORATE SUPPORT:
Corporate Running Team: Assemble a running group, set a collective fundraising goal, and each runner will gain guaranteed entry into the race of their choice. Your company's running team will receive recognition on Chevron Houston Marathon's website, BBP's team page, and on BBP's website/e-blasts.
Sidewalk Squad Corporate Charity Donor: Align your company with a longstanding tradition and help raise funds for BBP! Highly visible opportunities starting at $5,000, with a large portion of your company's donation being tax-deductible.
QUESTIONS?
Please contact Leigh McBurnett or call 713.752.0314 ext. 105.