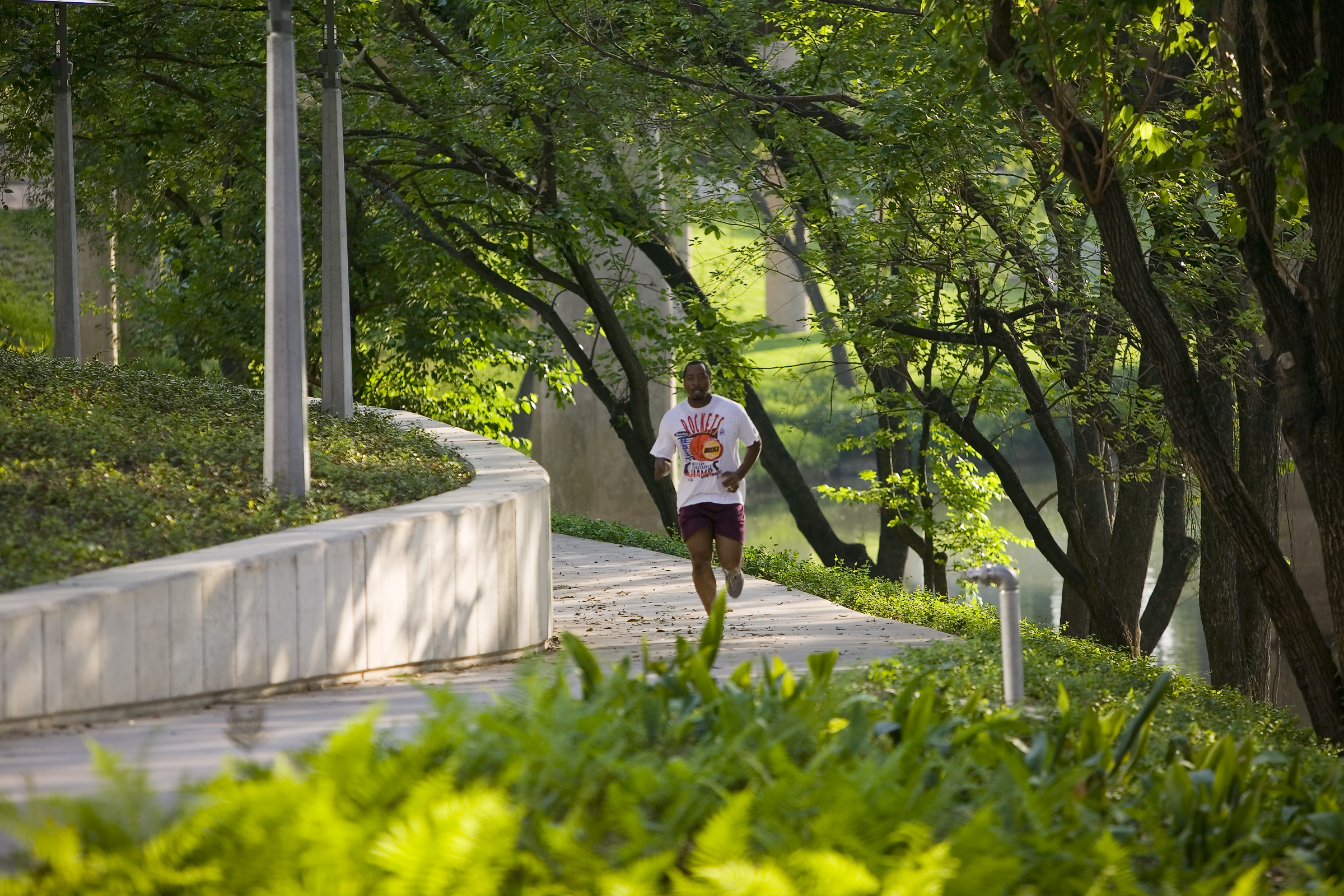 2016 Chevron Houston Marathon
6:45–2pm
Buffalo Bayou Partnership is excited to be an official 2015-16 Chevron Houston Marathon Run for a Reason charity! Please support Team BBP in raising $20,000 for the continued revitalization of Houston' s historic waterway. Here's how you can get involved:
Hoopla Station (Mile 12/25): Friends, family and community members are invited to join BBP and lululemon athletica Houston as we cheer on racers from our Hoopla Station located at Allen Parkway and Crosby Street.
Vote for BBP as your favorite Run for a Reason charity! The organization with the most votes by January 12th will be awarded $50,000 by Chevron. Vote today!
Join the ABB 5K: Walk, skip or jog to the finish line while fundraising for our team.
Support Team BBP: Make a general donation or support a specific runner here.
All donations are tax-deductible to the extent allowed by law. Your generous support is much appreciated.